New Home Security System Specials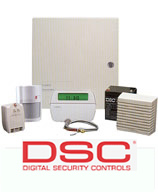 Call Johnson Fire & Safety Systems, Inc. the Best Price in Home Security
DSC Power Series Security System

24 Hour Alarm Monitoring 365 Days a Year from
just $20.00 a Month!

Limited Time Offer Includes:
DSC Model 1616 Control Panel
5501 Fixed English LCD Keypad
Telephone Line Monitor
Pet Immune Motion Detector
Interior Siren
3 Door Contacts
Yard Sign & Window Decals
Panic & Ambush Alarm Features
Power Supply & Backup Battery
Extended Warranty Parts & Labor
National UL Alarm Monitoring Centers
No Phone Line…No Problem…GSM Cellular Dialer Communicates Alarm Signal in Less Than Thirty Seconds
Central Monitoring Station & Alarm System Monitoring
When there´s an intruder in your home, every second counts. And, if you or someone you love is at home during a burglary or fire, time becomes even more critical. When an emergency occurs, your alarm system alerts our UL-listed monitoring station, where a trained dispatcher determines the nature of the emergency and responds immediately to protect your home and loved ones. We´ll begin the process that sends help within seconds, minimizing your risk and loss. When seconds count... We´re here for you.
Act now. You never know what will happen tomorrow. Some things can´t be replaced. Let Johnson Fire & Safety Systems, Inc. protect them for you…24 hours a day. Call us Today!